Producing records was an outgrowth of my songwriting and also my response to having experienced bad producers for my bands and the bands I was engineering. I knew I could do it better, and I do. I've produced Rock, Country, Rap, Hip-Hop, Heavy Metal, Bluegrass, Electronic and Jazz. One of my specialties is in genre blending.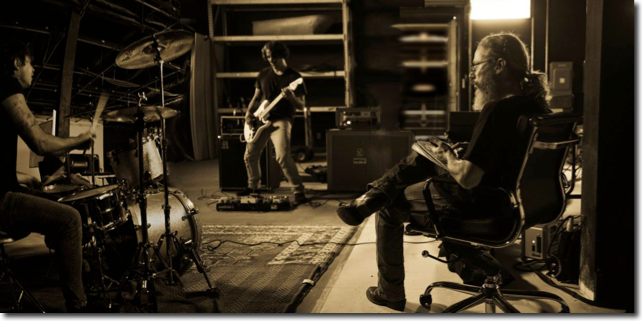 Photo by
Andrew Brodhead
.
My approach is to NOT stamp my sound on an artist's record, but to guide them on a journey of discovery. This is not the easiest way to make records but I believe it is the best way to make timeless and amazing music. I usually spend some time meeting with a new client, studying their musical history and researching new ideas. After that there will be some pre-production, re-evaluation and then we begin recording. However no two artists are the same, and I am often adjusting my approach as I continue to work with an artist.

My production skills carry over to my mixing projects where often my clients will request additional production or overdubs on their recordings.

Listen to my demo reels on the
Home Page
for examples of my work.